Survey Practice Leader Vasileios Kalogirou Receives Halff's Home Run Award
President/CEO Mark Edwards awarded Vice President and Survey Practice Leader Vasileios "Vas" Kalogirou with the Halff Home Run Award.
The Halff Home Run Award is presented to employees who embody the spirit of Halff through leadership, ownership, excellence and the growth of others.
"Vas is someone dedicated to making Halff a great place to work every day. He is a great friend and mentor," said Mark. "His commitment to the people of Halff is unwavering. When I think of the people who truly work to make Halff better and improve the lives of others at Halff, I think of Vas."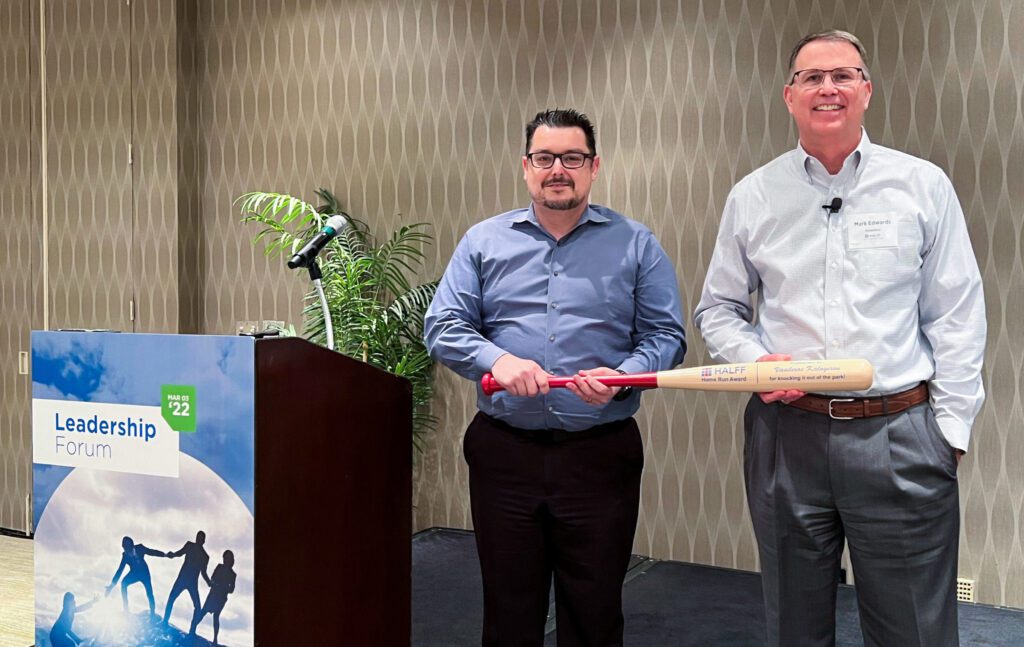 President/CEO Mark Edwards (right) presents the Home Run Award to Vasileios Kalogirou.
Previous Home Run Award winners include: 
James Barr, Transportation Team Leader
Russell Killen, Executive Vice President
Leigh Hollis, Frisco Operations Manager
Erik Verduzco, Houston Production Manager
RJ Endsley, Public Works Team Leader
Jacob Hays, Public Works Team Leader
Nicole Roark, Director of Marketing Strategy
Jose Delgado, Director of MEP/ITS Engineering
Bryce Spalding, Survey Technician
Jared Young, SUE Field Manager
---
Want to join our exceptional team of people-first professionals? Learn more about what it's like to work at Halff, and then head over to our career portal.