Mill Creek Tunnel Excavation Complete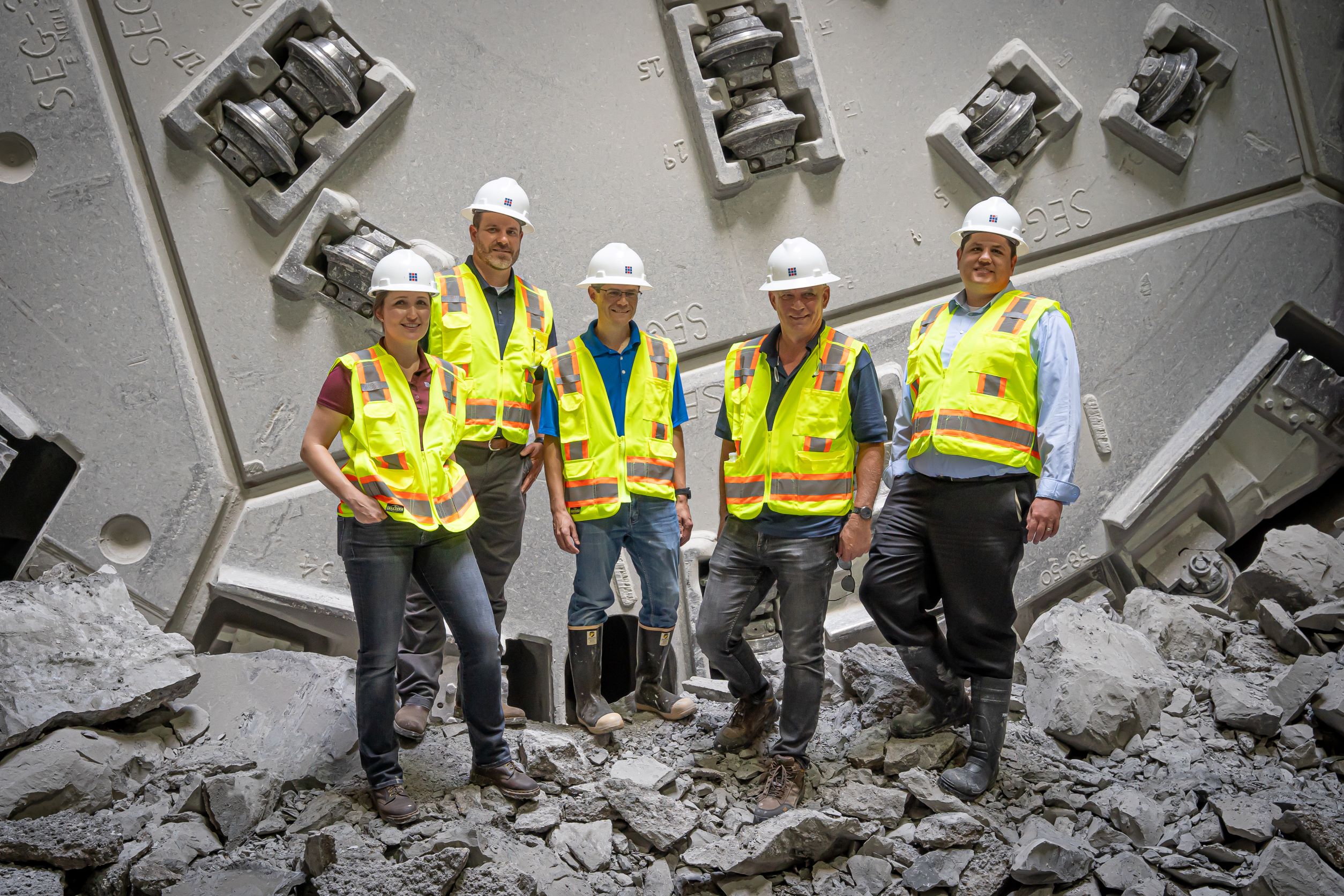 Members of Halff's Mill Creek Tunnel team pose for a photo on July 25 after the shaft wall excavation was completed.
RICHARDSON, Texas — The Mill Creek/Peaks Branch/State Thomas Drainage Relief Tunnel (Mill Creek Tunnel) reached an important milestone on Monday, July 25, when the tunnel boring machine (TBM) broke through the shaft wall to complete the excavation phase.
The large‑diameter TBM, nicknamed "Big Tex," completed a 5-mile journey that included 2 miles of 37.5-foot-diameter excavation and 3 miles of 32.5-foot-diameter excavation. Big Tex was the largest hard-rock TBM in operation in the U.S. during the excavation phase.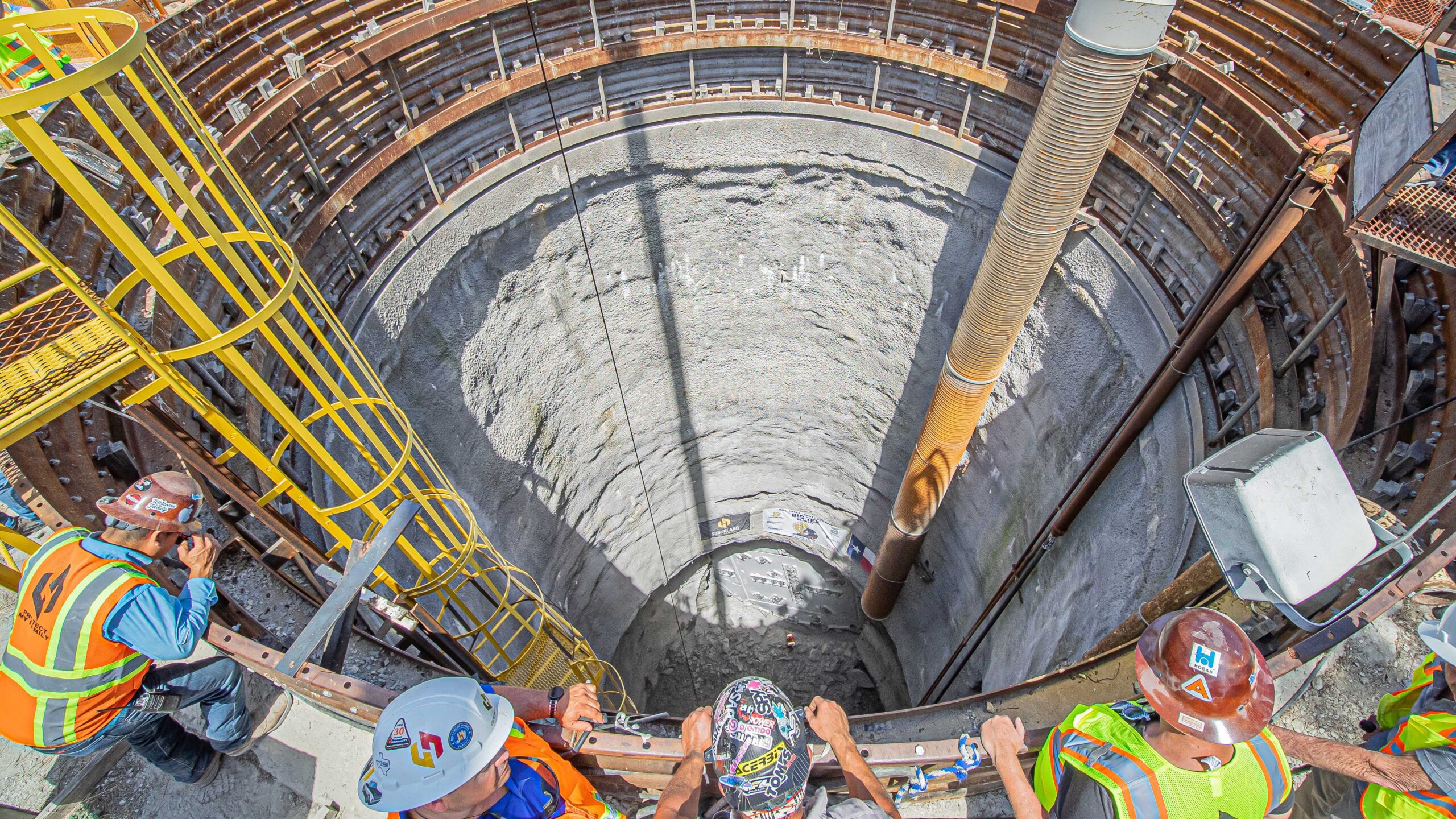 A look below at the breakthrough of Big Tex at the Mill Creek Tunnel on July 25.
Construction of the tunnel's concrete liner will begin in the project's next phase. Once complete, the Mill Creek Tunnel will include 2 miles of 35-foot-diameter tunnel and 3 miles of 30-foot-diameter tunnel.
Halff led the design effort for this $320 million drainage relief project, including the centerpiece Mill Creek Tunnel, which is being constructed at depths reaching 170 feet underground. Once completed, the project will provide flood protection during the 1-percent annual chance flood (or 100-year flood) for nearly 2,200 commercial and residential properties in East Dallas.
The project team includes the owner, City of Dallas, lead design firm Halff Associates, Inc., construction manager Black & Veatch and construction contractor Southland Mole JV.
About the Firm
Halff is an award-winning, employee-owned, diverse and multidiscipline professional engineering and architecture firm. For more than 70 years, Halff has provided innovative solutions for clients throughout the United States. Halff is committed to the purpose of improving lives and communities by turning ideas into reality by continuously investing in its employees and fostering a culture of collaboration.
Halff has 28 offices in Arkansas, Florida, Oklahoma, Louisiana and Texas. The firm is ranked No. 97 by Engineering News-Record. Halff is the No. 10 Top Workplace nationally in 2022 as ranked by Energage for businesses with 1,000 to 2,499 employees.
For more information about Halff, visit halff.com.