Gold in Our Midst: The Hidden Value of Parks
One element that distinguishes a good city from a great city is its parks.
Parks improve the quality of our lives—whether we use them for recreation, connectivity, socialization or to recharge our spirits. Parks are an investment in our society and general well-being.
Recognizing that parks have incredible value isn't a new revelation. Historical city planner and landscape architect George Kessler, whose designs include Dallas' Fair Park in 1907, once said this: "The progressiveness of a city may be measured largely by its parks and recreational facilities. For these are the expression of the aspirations of the community beyond the purely material and obviously necessary things."
What did Kessler mean by community aspirations? What are some of the attributes park users covet?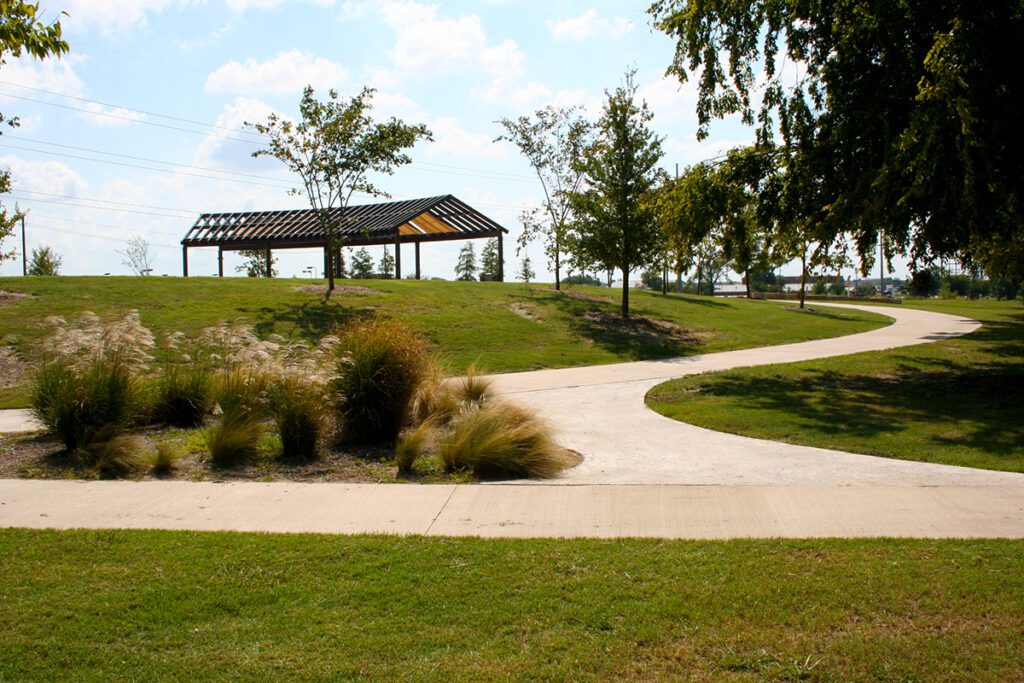 Parks, and the pathways within them, connect important places within our communities.
Health: Parks bring people into nature and provide opportunities to improve physical fitness through walking, running and biking trails. Amenities might also include soccer fields, basketball courts, tennis courts, volleyball courts or swimming pools. Still others prefer activities such as standup paddleboarding, kayaking and rock climbing if they are offered.
Mobility: Parks and trails connect important places within our communities, including the neighborhoods in which we live. In this way, recreation also becomes transportation—active transportation on our feet or our bicycles. A well-conceived and constructed system of bikeways and pedestrian pathways is viewed by active transportation advocates and progressive planners as a way to reduce traffic congestion and wear and tear on our streets by providing transportation choices separate from cars.
Economic Benefits: Most homebuyers prefer to make an important home purchase near a park, open space or green belt. Research shows homes built in proximity to park spaces have increased property value. More on that below.
Social Opportunities: Parks are great places to host events and festivals that draw communities closer together. They might feature concerts, temporary art exhibits or culinary trails. Are your parks and trails activated?
Environmental Impacts: Stormwater management is an important feature of many parks. They allow for heavy rains to more quickly infiltrate the ground. Vegetation helps improve water quality by absorbing pollutants picked up during runoff. Parks also help preserve plant and animal habitats, and they mitigate air pollution.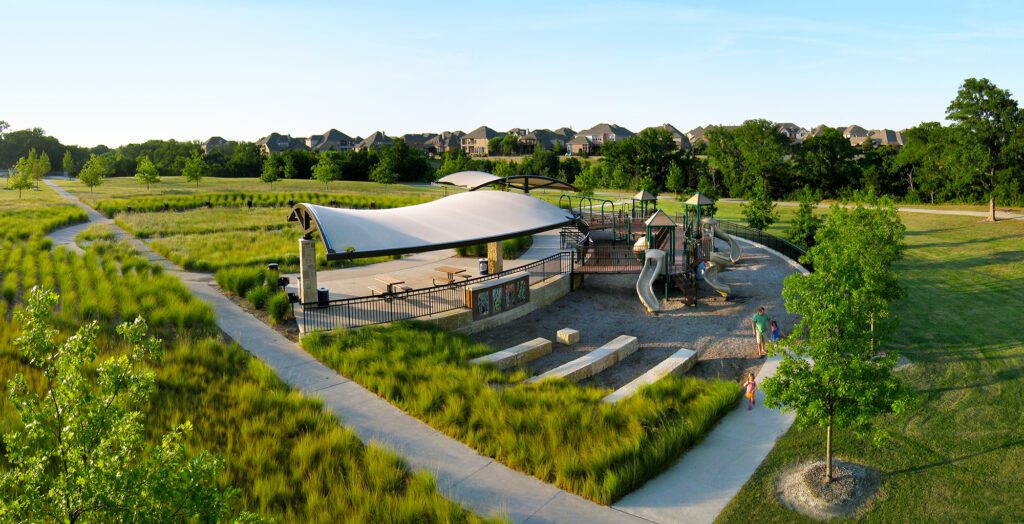 The real estate market has proven that people prefer to buy a home close to a park.
PROPERTY VALUES BENEFIT
Kessler, whose body of work over 40 years included more than 230 projects, understood the economic impact that parks bring to the communities they serve.
"These have more than aesthetic value and have been found to pay real dividends, which may be translated into cash," he noted. "The dividends come in attracting new citizens, in keeping the old citizens and reducing the labor turnover, and in the transient and tourist trade."
"The Power of Parks," a 2014 study conducted by the Chicago Park District, said 43 percent of all residential properties in Chicago have a higher value because of parks located within 800 feet. It said that parks add 1.5 percent property value to homes located within two blocks of them.
Not only have sale prices consistently been higher for homes in proximity to a park or open space, but they have generally appreciated at a higher rate as well. The real estate market has proven repeatedly that people are willing to pay more for a home located close to a park.
Parks, depending on their size and amenities, also have the capability of serving as tourist or recreation destinations, bringing increased revenue to local eateries, hotels and retail areas.
Cities and towns are increasingly seeking to weave their active transportation systems together into expansive regional networks that attract the burgeoning "active tourism" market by showcasing a network of cultural, natural and historical attractions.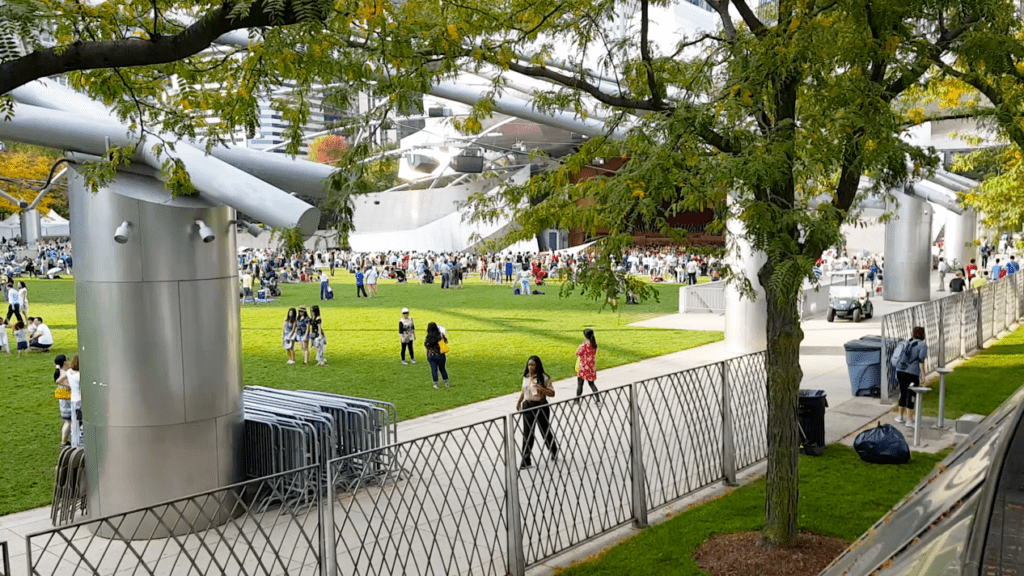 Festivals and other large social events help draw communities closer together.
DON'T WORRY, BE HAPPY
Parks have the power to revitalize a city.
Kessler notes: "They may entirely transform the outward aspect of a city, from comparative bleakness to happy evidences of comfort and civic care."
A recent Baylor University study states that Americans are happier in states where governments spend more on "public goods," such as parks.
"Large parks are social spaces, and one clear finding of happiness studies is that people who are more socially connected tend to be happier," the study says.
Happiness comprises a number of things, including place, relationships, sense of value, health, quality of life, job status and wealth. The communities we live in help foster that happiness. Therefore, planning should be done for the success of our communities, so they can become places where we can gain happiness.
Rising generations crave a range of experiences, quality of place, transportation options and active lifestyles. Parks that are highly visible and accessible provide those necessities.
---
For more information about Halff's Planning and Landscape Architecture team, write to Info-Landscape@Halff.com.