Building Information Modeling Leads to Faster, More Accurate Results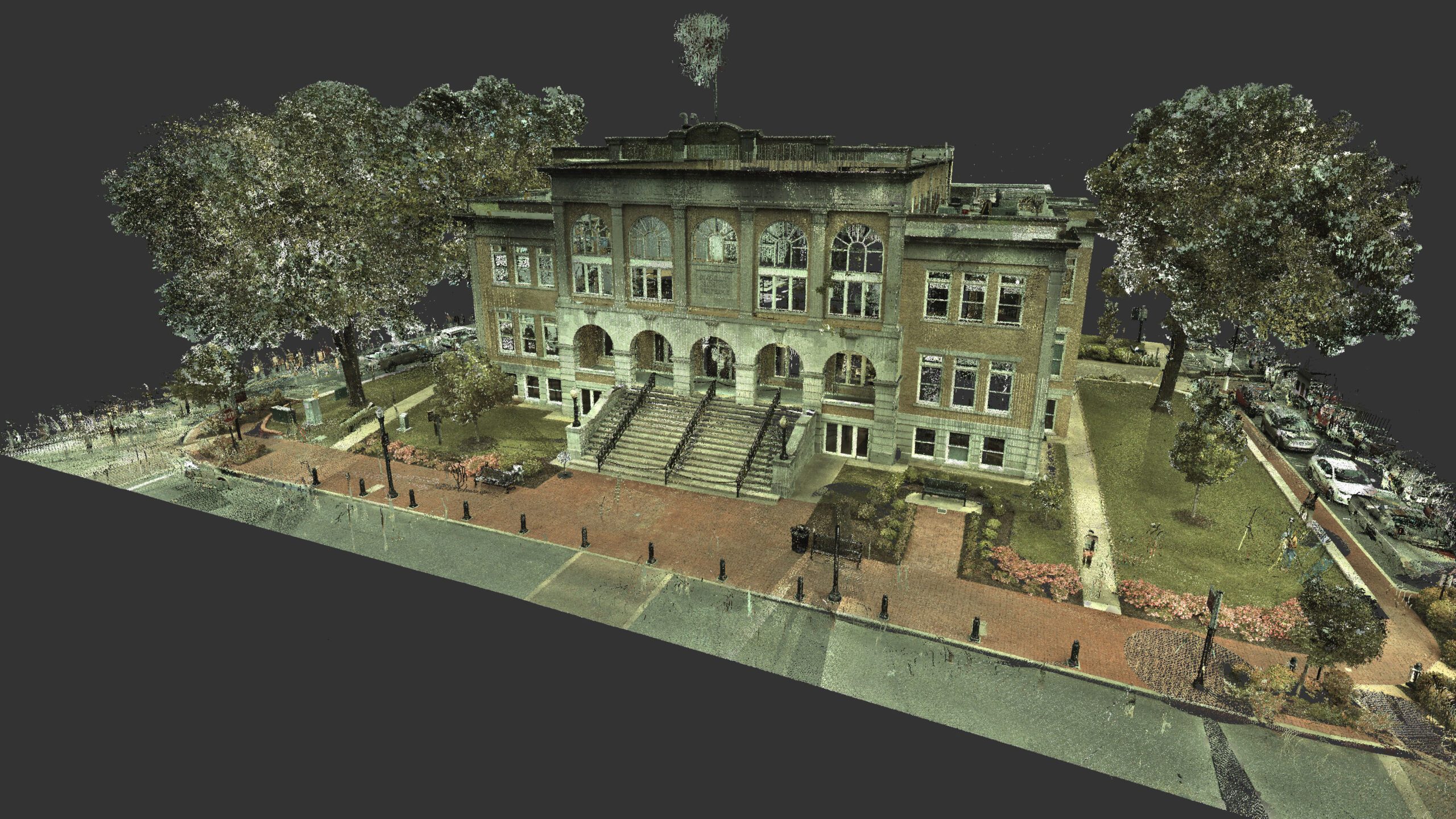 BIM technology allows engineers and architects to plan and design using an intelligent 3D model that is shared between disciplines.
Digital technology is making a tremendous impact on everyone's lives. It's no different in the architecture, engineering and construction industry (AEC). Emerging technologies such as Building Information Modeling (BIM) and lidar scanning have enabled leading practitioners to collect more accurate data in a fraction of the time of traditional hand-measured methods. This advanced method produces more comprehensive and true measurements that reduce the likelihood of lost project time due to erroneous or incorrectly interpreted information. Some of these emerging technologies include:
Building Information Modeling
BIM is a collaborative digital environment that allows engineers and architects to plan and design using one intelligent 3D model that is shared between disciplines. Intelligent modeling utilizes a centralized digital model that allows each member of a project team to recalibrate his or her designs to changes made by other team members throughout this dynamic design process. This recalibration alerts the different teams of changes or clashes between conflicting trade elements. Building information can also be layered into the framework of these 3D models to include asset information useful for facility management.
"In the last two years, being efficient as possible has been a top priority due to limitations on construction waste, increased cost of construction materials, COVID-19 protocol and travel restrictions while still needing to deliver a project on time and on budget," said Mechanical Team Leader Kyle Hunter of Halff's Mechanical, Electrical and Plumbing Engineering (MEP) practice. "We meet those demands in asset management, renovation, additions, historical alterations and construction management through the digital twin creation."
According to recent findings featured in the Accelerating Digital Transformation Through BIM SmartMarket Report, BIM has resulted in business benefits such as improved client satisfaction and design quality, risk reduction through increased stakeholder buy-in and reduced errors at rework and beyond.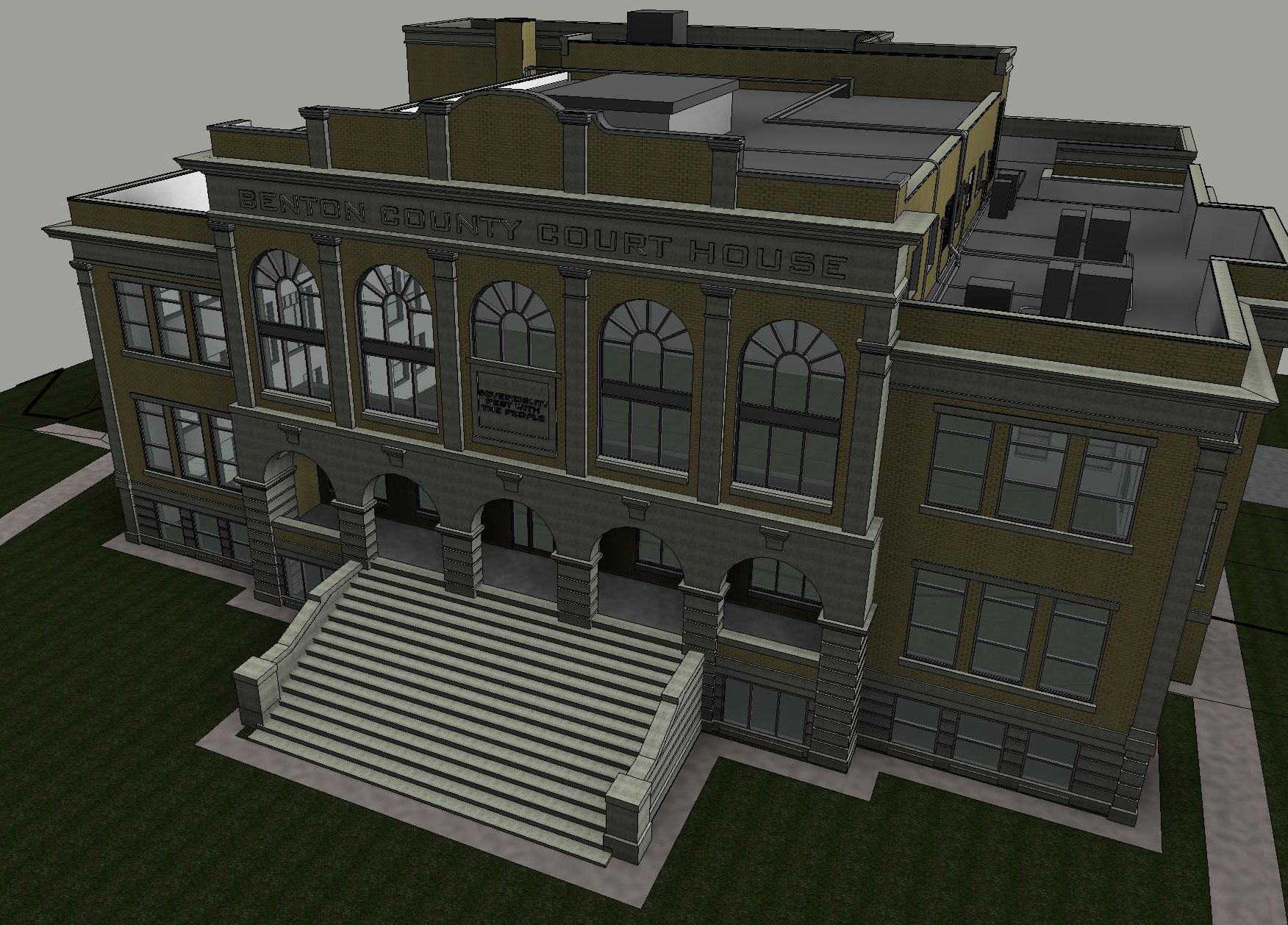 This Scan to BIM tool is captured by a terrestrial-based laser that is imported into 3D modeling environment to create accurate as-built models.
Scan to BIM
The process of interpreting the collected scan data is called Scan to BIM. This process utilizes spatially true digital data captured by terrestrial-based laser scanning that is imported into a 3D modeling environment to create accurate as-built models that are digital replicas of the scanned structure. These "digital twin" representations can be used for assessment of physical condition, floor flatness analysis, inventory of assets, construction verification or most commonly, design.
"The Scan to BIM process removes a large amount of human error inherent with traditional as-built documentation methods. Measurements are collected in far less time," said Public Works Project Manager Aaron St. Amant of Morrison-Shipley Halff. "Furthermore, unlike traditional hand-measured information, return trips to supplement or correct erroneous measurements are virtually eliminated."
Terrestrial Laser Scanning (TLS)
While there are many ways to collect lidar data, TLS is the preferred choice for Scan to BIM projects. This is a ground-based method that uses lidar to capture high-accuracy data of built and natural environments. The The terrestrial laser scanner is a tripod-mounted, line-of-sight device that emits a vertically rotating, eye-safe laser, while the device simultaneously completes a 360-degree horizontal revolution upon the tripod.
When the transmitted laser beam contacts a solid surface, the X, Y, Z position is recorded relative to the position of the scanner. Millions of these points are gathered and later combined to create a spatially accurate composite known as a point cloud.
Halff is successfully using this advanced technology in many different practices across the region from scanning buildings for asset management to helping clients understand what repairs may be on the horizon. Scan to BIM processes allow clients to successfully achieve their goals in a cost-effective and quick time frame.
---
For more information about how BIM can help you in your project, contact Bill Swope, Survey Business Development Manager, via email bswope@halff.com or by phone at 214-217-6484.