You have the degree, and now you need the right opportunity. Halff considers hiring college graduates for full-time employment after graduation. Joining Halff lays the foundation for a rewarding, long-term career.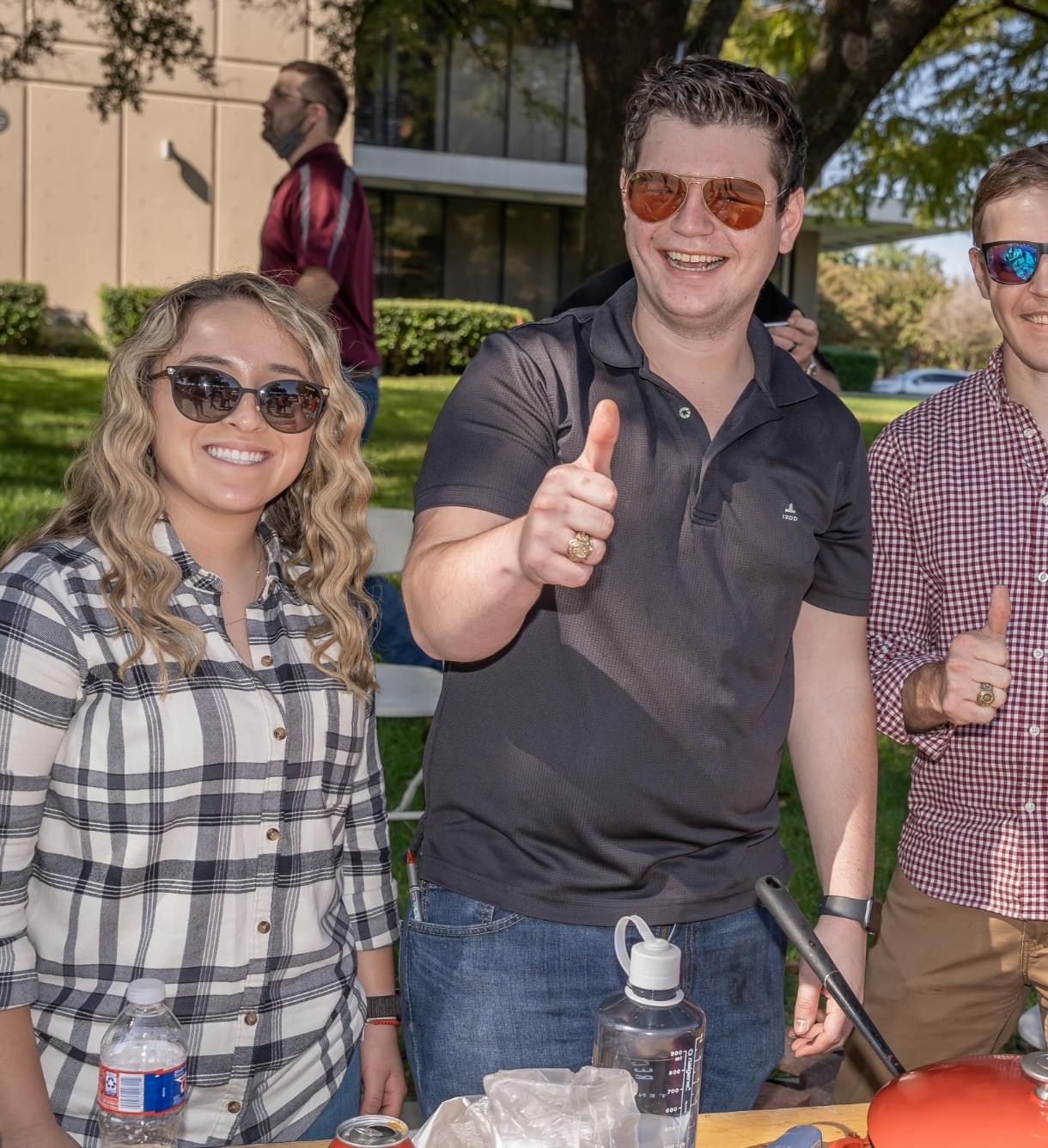 CURRENT OPPORTUNITIES
Join Our Team
As you move beyond your college career, check out the full-time, entry level positions at one of the country's most impressive firms.
Search Jobs
People &
Projects
A position at Halff allows you to learn from some of the best in the industry, while working on some of the best projects around. Start your career here with meaningful work and deep-rooted relationships.
Recruiting Events
Fall 2023 | Fall recruiting events coming soon!
Voices of
Halff
Perhaps the best measure of our success is the feedback from our strongest assets, our employees. Here's what they have to say about their experience at Halff.
Erin Crumpler
Environmental Scientist
"I love working at Halff because of the community environment provided by our management at every level. Our team leaders and upper management invest heavily in employee relationships, providing the sort of collaborative (and fun) environment that encourages both personal and professional growth."
Jonathan Clemons
Graduate Engineer
"One of my favorite things about working at Halff is that there is no ego. From the very top to the bottom, everyone is approachable. The firm has the interest of all employees in every decision. It is a people first firm and you feel that daily. Halff provides the resources to do your job to the fullest and has experienced individuals all across the firm. I have enjoyed my time with Halff and looking forward to many more years ahead."
Nina Blanco
GIS Analyst
"The fact that Halff sincerely cares about its employees makes it unique in the industry. Halff puts emphasis on our growth and helping us reach our full potential. It challenges me and continues to push me to take on new roles. My journey has been one of continuous growth and learning which is what I had always wanted and hoped for out of my career. Halff is the way it is and remains this way thanks to the wonderful people that work here!"
Samson Lotigo
Graduate Civil Engineer
"We strive to provide quality work in form of neat plans while incorporating clients needs into the design work that we do. Halff cares about its people and is diligent in the development of its people. I love that I am empowered and responsible for whatever career path I choose to take and Halff provides me with the tools to pursue that route."