Bring your experience to one of the nation's most-awarded firms, and one of the country's best places to work. It's a company where people precede profits. At Halff, you'll wake up every day knowing you're a valued part of a team who improve lives by turning ideas into reality.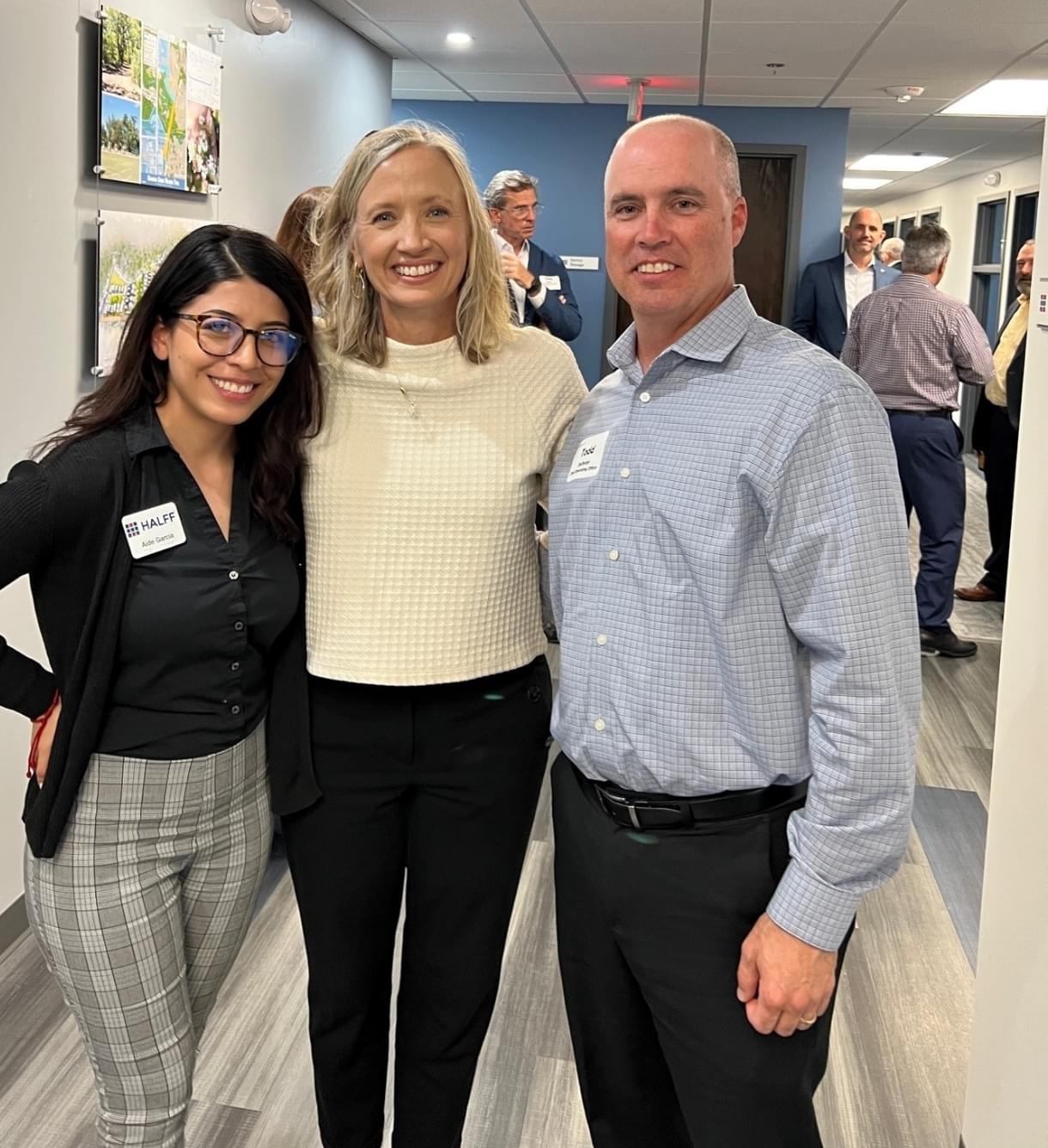 CURRENT OPPORTUNITIES
Join Our Team
You're proven in this industry, and so are we. Take a look at the opportunities at Halff that might fit your experience and skillset.
Search Jobs
People &
Projects
At Halff, you're among the best in our industry working on some of the most important projects in the country. There's a reason Halff is one of the most respected full-service engineering firms in America. View our open positions, or visit us at an upcoming event.
Voices of
Halff
Perhaps the best measure of our success is the feedback from our strongest assets, our employees. Here's what they have to say about their experience at Halff.
Kristina Leal
Team Leader
"When I joined Halff in 2006, I was pleased to learn that Halff placed the same respect and investment in its employees as I saw them put in my community. Halff has been a place that supports my professional growth without putting me in a box."
Willis White
Director of IT Support
"I love working at Halff because I know my opinion matters. Ideas matter. I've had the fortune to see many ideas presented, and Halff's leadership thought enough of the concept and plan to let the person run with it."
Sally Horsey
Team Leader
"I am proud to be a part of this company. Being one profit center and working together is a differentiator for me. We all benefit by helping other practices succeed. If I had looked into my future six years ago I wouldn't have believed what I would be doing, working on or working with such great people."
Edward Herolt
Operations Manager
"At Halff, I found what was missing from my experience with previous firms: supportive mentors, exciting projects and meaningful, direct contributions to the growth of our company in an employee-owned environment. This is why I joined the Halff family."
Vickie Gill
Senior Project Manager
"The culture and feeling of community at Halff Associates has made my 14 years here some of the best in my career. I have cultivated relationships both professional and personal that I will carry with me for many years."